Important information and rules

Arrival and Closing Times

Arrival is from 07:15 to 08:30
Parents have the option of sending their child till 12:00, 15:00 and 17:00
No collection between 13:00 and 15:00
School closes at 17:00, closed on public holidays
Closes 3 weeks over December and January
Closes 1 week in June / July school holidays

In the event that you could be late, please inform us as soon as possible, so we can assure your child that you haven't forgotten about him / her. If you should collect your child after 17:15 overtime will be charged at R50 per hour or a part thereof. Overtime will also be charged if you collect your child late for half day.
Safety
For safety purposes, children must be handed over to the adult in charge and a child will not be sent out to parents waiting in the car. Please inform the school when someone else will pick up your child from school. Your child will not be handed over if parents made no prior arrangements.
Food
The school will provide your child with a morning snack and an afternoon snack (for full-day children ).
Breakfast must be served at home. Should you be running late in the morning, you can send their breakfast and milk with to school, provided that you arrive before 07:45.
Parents need to send their child's own healthy lunch to school. Treats are allowed only on Fridays! Unfortunately, we do not have any cooking facilities but their lunch can be kept fresh in the fridge and warmed up in the microwave.
Please send a juice or water bottle. Water, juice, cold drink or tea refills will be provided.
Parents must provide their child's own milk. Bottles have to be prepared at home.
*Teeth have to be brushed at home.
Illness and injuries
If your child will not be attending school, please notify us before 08:40.
PLEASE KEEP YOUR CHILD AT HOME IF HE / SHE IS SICK. No sick children are allowed at school!!
In the event of your child falling ill or having a severe injury, you will be contacted to pick him / her up A.S.A.P. In the event of parents not being available, the friend or family member listed on the registration form will be contacted.
It is your responsibility to take your child to the doctor and pay any medical bills ( including ambulance costs ).
Medication

All medication must be handed to the adult in charge. Under no circumstances may ANY medicine be left in your child's bag. Your child will not receive any medication, unless you have made a note in their book.
Babies
If a dummy is used, please send it every day. Please provide your child with at least 6 nappies per day and suffient extra clothing.
Clothes

NB! MARK ALL CLOTHES AND SHOES CLEARLY. Children should wear comfortable clothes that are allowed to get dirty. Pack an extra set of clothes, something warm and a bag for dirty or wet clothes everyday.
*If your child is potty training, provide a potty and enough dry clothes everyday.
For the first day please send the following:
A facecloth and navy blue handtowel

2 rolls of toilet paper

1 Dettol liquid soap handwash
A box of 200 tissues
A blanket and pillow ( full day only )
Baby wipes
Gumboots in Winter
Hat in Summer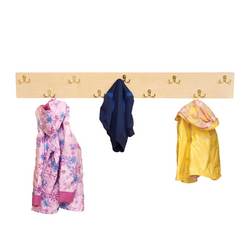 Very important!

All items MUST BE MARKED CLEARLY. Including bottles, lids, containers, clothes, shoes, bedding and everything else that belongs to your child.

Birthdays
Birthdays are a special event in any child's life. Parents can arrange to have a birthday party for their child at school. Unfortunately we can only accommodate children that go to our school. Children love giving and receiving gifts! Please help to make their day special by sending a small gift.
Extra-mural activities available
Demos for these activities will take place in the beginning of the year. Only activities that have enough interest and enrollments will be presented at our school. These activities will be in the afternoons. We will have demos from: Monkeynastics, Kinderkinetics, Dance Mouse, Rugby Tots and Drumming
Fund-raisers
We have various fund-raisers during the year to generate extra income for educational toys, unforeseen events and to properly maintain the school facilities.
It also helps to keep the school fees at a competitive rate.
Parents play a very important role in order for fund-raisers to be a success.
Bakers day fund-raiser on Thursdays
Each child gets a turn to make or bake treats for their friends on a Thursday.
The other children all bring R5.00 to "buy"the treats
Fees
Registration fee:
This once-off fee is payable on day of registration to secure your child's place in the school. The registration fee is not refundable.
Registration fee: R1100
Monthly Fees (Payable over 12 months)
Mondays to Fridays:

07:15-12:00 R2 700 per month

07:15-15:00 R3 195 per month

07:15-17:00 R3 500 per month
Four days per week:
07:15-12:00 R2 340 per month

07:15-15:00 R2 755 per month

07:15-17:00 R2 915 per month
Three days per week:
07:15-12:00 R1 800 per month

07:15-15:00 R2 030 per month

07:15-17:00 R2 170 per month
Two days per week:
07:15-12:00 R1 245 per month

07:15-15:00 R1 380 per month

07:15-17:00 R1 470 per month
*10% Discount on 2nd child's fee (5 days p/w only)

Phasing In:
All children have to do "phasing in" for the first week. Even if your child is enrolled for 2,3 or 4 days a week, for the first week they have to attend "phasing in" for 5 consecutive days. Usually starting off on a Monday for 1 hour only. On the Tuesday he/she will come for 2 hours and then everyday another hour or 2 longer. The aim is to finally stay till the time your child is enrolled for, by the Friday. This helps the child to adapt well in his/her new environment at school.


Fees are the same over the holiday periods. If and when you child misses school no discounts will be given.
FEES ARE PAYABLE IN ADVANCE BY THE 29th OF EVERY MONTH. A R50 fine per day will be charged for overdue fees. If fees and the overdue charges are not paid in full by the 1st of each month, your child will not be allowed to attend school.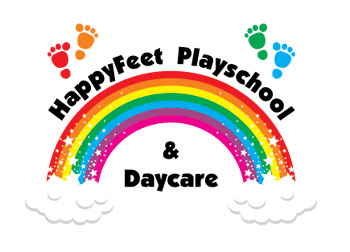 DAILY PROGRAMME
07:15 Breakfast
Free play
08:45 Babies Nap - 09:45
Activities
Register

Bible

Circle

Language development

Counting, shapes & numbers

Art activities
09:45 Snack and drinks
Free play (out- or inside, depending on weather)
11:00 Drinks
11:15 Great motor skills / Perception activities / Fine motor skills / Music and movement
11:40 Story time
11:45 Lunch
12:00 - 12:15 End of half day
12:45 - 15:00 Nap
15:00 Some children go home
15:15 Snack & Free play
17:00 End of day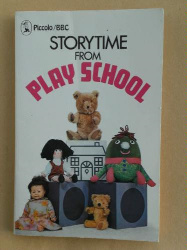 Daily programme may at times be changed, according to the childrens' needs, energy levels, outings etc.
Once a year, evaluations will be done on your child.
One month's written notice must be given in the event of your child leaving the school. If your child will not attend in the notice month - you will still be liable for the full amount of the normal monthly fee.